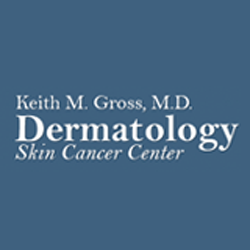 Fernley, NV (PRWEB) May 31, 2013
A new dermatology center has been opened in Fernley, NV by skin care specialist, Dr. Keith M. Gross M.D. For the past 20 years, Dr. Gross has provided skin care treatments with a focus on treating skin cancer. The new office will make it easier for people in the area to access the best in dermatology services. Dr. Gross provides the latest in diagnoses, treatment and cancer removal technology and treatment options.
Many people suffer with skin problems which can affect them in a variety of ways. People with skin issues may shy at going out into public, struggle with self-confidence issues or live with physical pain and discomfort. However, many skin conditions can be treated successfully by a trained and certified dermatologist, giving people the ability to enjoy life at its best.
Dr. Keith M. Gross M.D. understands that a skin issue is more than just a physical problem and provides comfort and relief to patients in California and northern Nevada. Now, he can help even more people with the opening of his new office in Fernley, NV. The office is easy to find, located at 240 Hwy 95-A South, Suite #A and offers morning and afternoon appointments for patient convenience.
When patients walk into the new office, they will be cared for with the highest standards of medical care. Each patient is provided with an individual treatment and care program that is tailored to their specific needs and situation. In addition to this, Dr. Gross educates each patient to help them understand and deal with their particular skin issues. He uses the latest in treatments and care methods which include creams, antibiotics, and in some cases, surgery.
Services provided by Dr. Gross: